Miami Beach Luxury Real Estate
---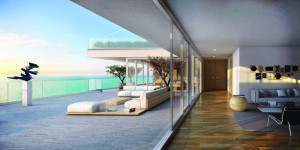 Purchasing real estate in Miami Beach is an opportunity that many pursue but only a portion achieve. Residents of Miami Beach enjoy a dynamic culture, convenient access to the vibrant city and all that it offers, natural beauty, and a climate that countless people love. Those shopping in the luxury housing market get the added benefits of extra amenities, privacy, and properties that make for indulgent homes.
Miami Beach is one of the most celebrated destination communities in the world, with one of the most beautiful coastlines, white sand beaches, and stunning sunsets. This most attractive landscape has made Miami Beach a highly sought-after place to live, work, and play. There is a colorful array of residential neighborhoods, gated communities, and superior settings for houses. The South Florida hotspot's real estate market boasts an extensive and desirable mix of architectural styles, locations, and features.
Miami Beach also offers limitless attractions and inviting areas. Distinguished idyllic beaches, renowned restaurants, high-end shopping, there is no end to the things to do. Whether you prefer to be right in the center of it all or to own a property that separates you from the hustle and bustle just enough, Turchin Group can help you pinpoint the ideal locale. From Biscayne Island to North Bay Village, we'll take you on a tour of Miami Beach's finest and browse the options in entirety.
Are you seeking an opulent residence with unparalleled ocean views, close proximity to private beaches, and seclusion? You're on the right path; Turchin Group can guide you from here out to the home of your dreams within Miami Beach luxury real estate. Grandeur, privacy, gorgeousness, and opportuneness can all be yours with the right investment. The right realtor is essential in your success. Let us show you our worth. Your pristine estate awaits your discovery.