Miami Luxury Condos
---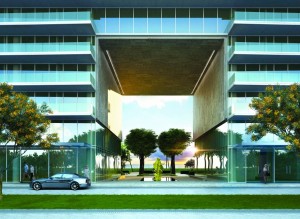 Miami is full of great beaches, great cultures, and a great economy, so it is no doubt that its real estate is great, as well. A popular investment in this market is Miami luxury condos. You'll find the most impressive collection of high rise condos and low rise condo communities in all of the most desirable neighborhoods. Whether you want one with the most spectacular ocean views or one that's right in the heart of downtown, Turchin Group will seek out the finest options for you.
Do you believe condos are the epitome of urban beach living? They certainly boast their own way of living, and if that's what you desire, then you'll be delighted when you see the listings. We specialize in real estate of a number of stunning condominiums that redefine architecture and convenience. From inviting open spaces and classic interiors to the indescribable views and the world-class amenities, these residences will wow you in every regard.
When you purchase a unit at one of these highly sought-after communities, you'll enjoy exclusive settings, first-rate service, and pure indulgence. At any of these places, you'll have access to an unparalleled coastal living that most only dream about.
There is so much more that constitutes the appeal of Miami's real estate than the properties themselves. The properties, by all means, can easily be the main attraction, but the scenery, sand and sea, atmospheres, restaurants, and city amenities are what create the lifestyle. It doesn't matter what you love most about this South Florida hotspot, what matters is what you do about it. Do you love the area enough to live here? Its chic condos will afford you the opportunity. Turchin Group can guide you in this pursuit. We'll explore Miami luxury condos that meet your every need, and establish a real estate solution that is more than ideal.