Miami Luxury Homes
---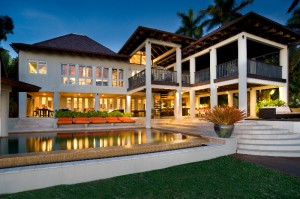 Miami is one of the most acclaimed cities in the country, if not the world. It is a first-rate city featuring the best in dining, shopping, and entertainment, but equally important, it is home to some of the most appealing properties available. You'll see everything from high-tech smart homes to Mediterranean estates, modern condos, and more, all within the same neighborhood.
Search our featured real estate now. You'll find up-to-date listings and price reductions that meet your specific preferences. Our areas of expertise cover Miami's most exclusive communities – Coconut Grove, Key Biscayne, Miami Beach, Fisher Island, and the like. You can't go wrong when considering which location for your home. They all offer even more than meets the eye, but you'll have no doubts, even through a computer screen. Whether it's the stunning photos or the long list of amenities you get lost in on the property pages, it's only the beginning. Your perfect Miami home could be a click away.
Our established firm provides first-class, full service in luxury real estate. We serve buyers and sellers with utmost focus and privacy. We want you to make the right investment as much as you do. Miami is an attractive place to do it. Put your trust in our team and we'll implement the ideal solution for achieving realty success. These homes are highly sought-after and afford opportunities that most only dream about.
A seven-bedroom contemporary estate right on the sand, a two-bedroom townhouse in the heart of the city, or a four-bedroom mansion with a pool and spectacular views of the bay – are any of these the type of property you desire? Mountain Sotheby's is confident in our ability to deliver the results you expect. We'll pursue the picture-perfect home for you, and the rest will soon be history. Now is a great time, Miami luxury homes are as lovely as ever.