Miami Luxury Real Estate
---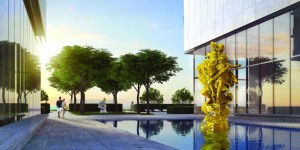 Turchin Group is an established real estate firm offering luxury real estate services in Miami, Florida. Our realtors specialize in high-end properties, from homes for sale in Coconut Grove with ocean and bay views to downtown Miami condos with laundry lists of amenities.
Real estate in these exclusive neighborhoods comprises properties built by architectural legends and some of the most stunning settings. Just about anywhere you reside, you'll find privacy, convenience, and splendor. These listings are some of the most deluxe homes available.
Miami is a tropical haven famous for its culture, thriving economy, and beauty. Whether you're attracted to the personal lifestyle or the professional opportunities, we can find a property that complements your pursuits. Browse a variety of styles and custom-built homes, locations and niceties, and you'll appreciate the originality and selection of properties for sale. Real estate of Miami has something for everyone.
The varied listings, with a range of unparalleled estates on the sand to chic condos ideal for young adults, attract the most discerning buyers. Our website showcases select listings to help our clients already be one step ahead. Not only do we promote this opportunity to live large, our team embodies the lifestyle, as well. We buy and sell what we know.
Driven by a passion for the area, Turchin Group realtors will guide you in uncovering your perfect home. We are known for our results-driven approach, negotiation skills, and client satisfaction. In the upscale market especially, certain tactics make all the difference. When it comes to investing in Miami luxury real estate, a lot is on the line of closing the deal. Don't risk what can be almost guaranteed with the right realty firm by your side. Trust in our expertise and proven track record and you'll be on the fast track to Miami living.