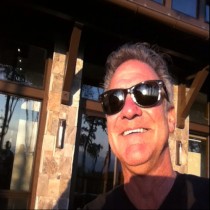 John Turchin is a third-generation developer whose construction background is a natural extension of his youth and his formal studies. The Turchin legacy begins with John's grandfather, Ben Turchin, who relocated to Miami in 1925. Ben Turchin set the construction and development stage for his son Robert Turchin (John's father) who, over the course of his extraordinary career, established an international name for himself and the Turchin family in construction and development. Turchin Construction was recognized as the largest builder in Miami and one of the top 500 largest builders in the nation. Robert also served as National President of the Association of General Contractors (AGC) and was a principal on the Board of Rules and Appeals. Turchin Construction is credited with building over two hundred major high-rise structures and condominiums in the Miami area and most of the buildings on Miami Beach. Some of the most notable buildings include the Key Colony, Villa Regina and the Seacoast Towers. With over 85 years of history in the construction business, Turchin Construction has completed over $1 billion in projects.
The Turchin construction and development legacy continues with John Turchin, who studied Construction Management at FIU, and his personal and hands-on experiences with construction and development while growing up aid heavily in his championed projects today. John, like his father and grandfather before him, is a dynamic real estate visionary and a pioneer in real estate development. His trademark is his passion for creating art through architecture, with such a fresh and alluring style that people never forget visiting a Turchin-inspired property or business.
In the mid 80's, John got into the club business and, over the course of 10 years, created some of the most famous and chic nightclubs and restaurants in Miami Beach. He was instrumental in creating the renaissance of South Beach, with venues such as Club Nu and The Institute paving the way for the scene that exists there today.
In the mid and late 90's, Turchin played an integral role in restoring and re-building Miami Beach. Here he combined his real estate talents, his flair for artistic construction, and his complete turnkey design elements and ideas, becoming known as an artist-in-action with an out-of-the-box business sense. Turchin grew a reputation as not just a creator of incredible properties, but more importantly as a creator of extraordinary lifestyles. John is proud to sit on the City of Miami Beach Design Review Board and has held an unlimited General Contractor's License in South Florida since 1979. License#: CGC013663. He is currently involved in a variety of projects throughout the Southeast.
Continuing the Sotheby's International Realty connection, in 2013 Turchin's North Carolina brokerage firm Mountain Sotheby's International Realty referred ONE Sotheby's International Realty to the developers of 1000 Museum by Zaha Hadid resulting in ONE Sotheby's International Realty obtaining the exclusive sales and marketing rights to undoubtedly the city's most influential residential tower.
Office: 305-672-4505